Lee Bailey Collection, 1990-1998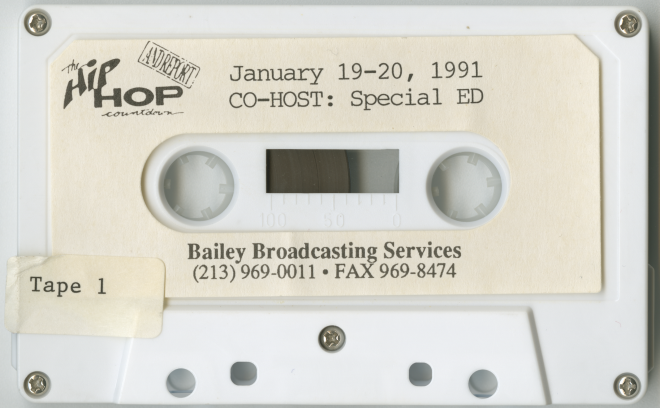 Collection Number
SC 38
Creator
Lee Bailey Broadcasting Services
Abstract
The collection consists primarily of audio tapes of two radio programs produced by Bailey Broadcasting Services: The Hip Hop Countdown & Report (1991-1998) and RadioScope: The Entertainment Magazine of the Air (1990-1996). Press releases for RadioScope broadcasts are also included.
Extent
654 audiocassettes : analog ; 1 7/8 ips + 5 photographs (black & white), 3 boxes
Collection Finding Aid
A finding aid describing the contents of this collection can be viewed on IU's Archives Online website. Click the button below to view the descriptive finding aid. Access to textual materials may be limited to on-site use due to copyright and/or other restrictions. Duplication requests may require the written permission of the donor, interviewer, interviewees, and/or copyright holder. Contact the AAAMC staff for more details by filling out the form at the bottom of this page.
View the Full Finding Aid