Gospel News Journal, 1966-1968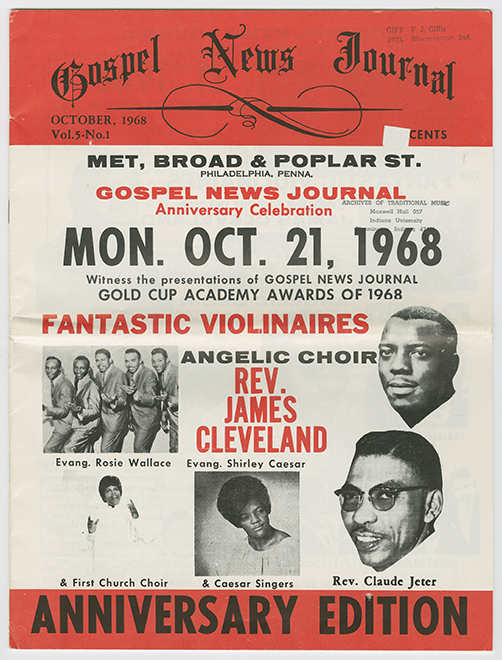 Collection Number
SC 59
Creator
Bunton, Marvin T.
Abstract
The collection includes 11 issues of the periodical Gospel News Journal. The collection does not contain a complete run of the Journal, but includes issues from Volumes 2-5, dating from 1966-1968.
Extent
11 issues (.25 linear feet)
Collection Finding Aid
A finding aid describing the contents of this collection can be viewed on IU's Archives Online website. Click the button below to view the descriptive finding aid. Access to textual materials may be limited to on-site use due to copyright and/or other restrictions. Duplication requests may require the written permission of the donor, interviewer, interviewees, and/or copyright holder. Contact the AAAMC staff for more details by filling out the form at the bottom of this page.
View the Full Finding Aid