Only the Strong Survive: Memories of a Soul Survivor (2000)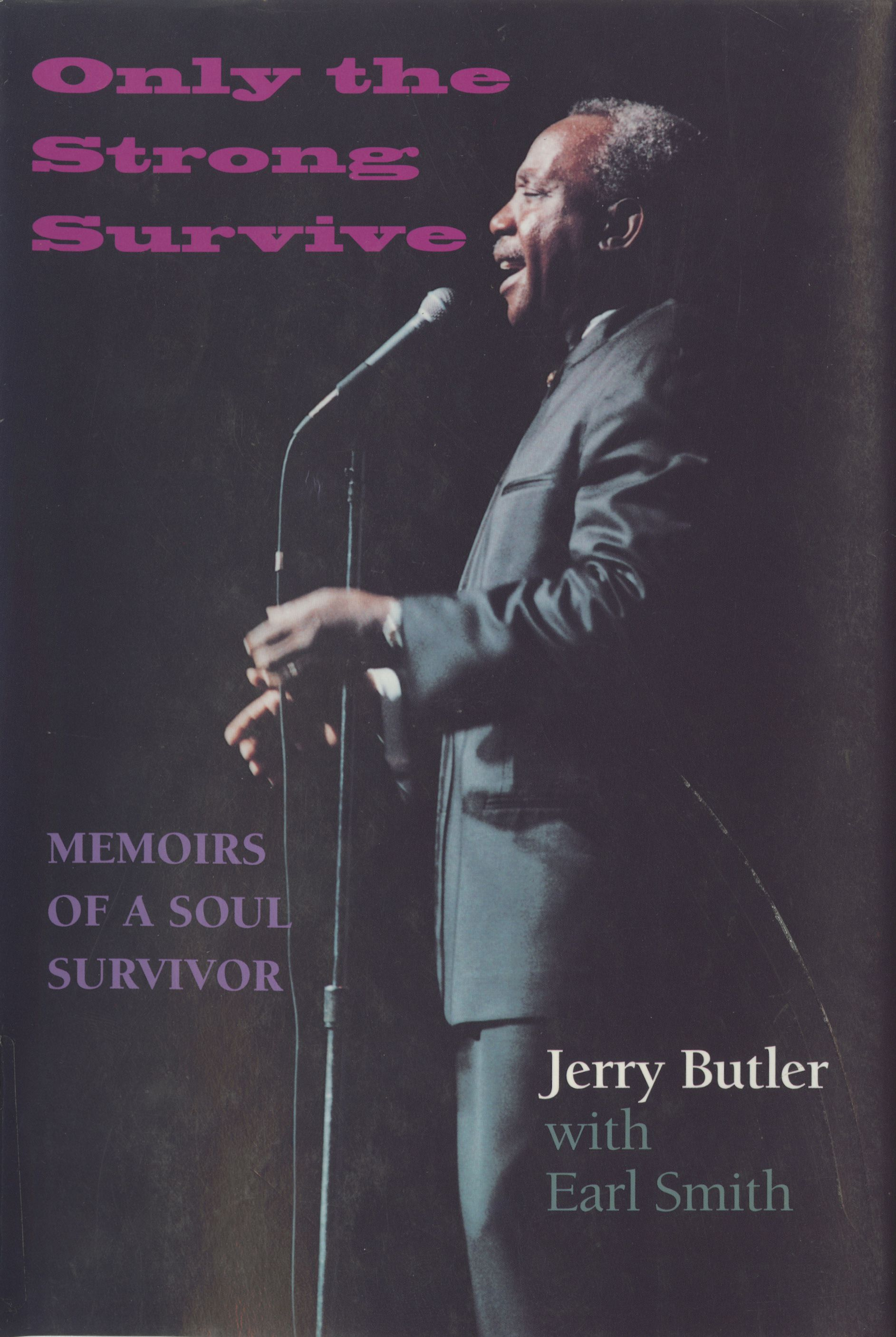 by Jerry Butler with Earl Smith.
From the book jacket - Jerry Butler's Only the Strong Survive: Memoirs of a Soul Survivor presents a portrait of a remarkable performer, as well as an up-close and personal look at the world of rhythm and blues from the perspective of an insider. Filled with intimate anecdotes about such R&B legends as Otis Redding, Curtis Mayfield, Patti LaBelle, Sam Cook [sic], and Dionne Warwick, Butler's compelling, sometimes hilarious narrative is told against the backdrop of 1960s America. Only the Strong Survive, as told to Earl Smith, is an autobiography; but more than that, it is history. Drawing on countless conversations and interviews with Butler and others, Smith chronicles the "Iceman's" journey from rural Mississippi to Chicago, and the founding and eventual breakup of the legendary vocal group the Impressions.
Currently serving his fourth term on the Cook County Board of Commissioners, Butler also gives us a glimpse inside the world of Chicago politics. He shares stories of Harold Washington, Chicago's first African-American mayor, and others, including Nation of Islam leader Minister Louis Farrakhan. Only the Strong Survive is a riveting, moving chronicle of one of America's music pioneers.